All That Glitters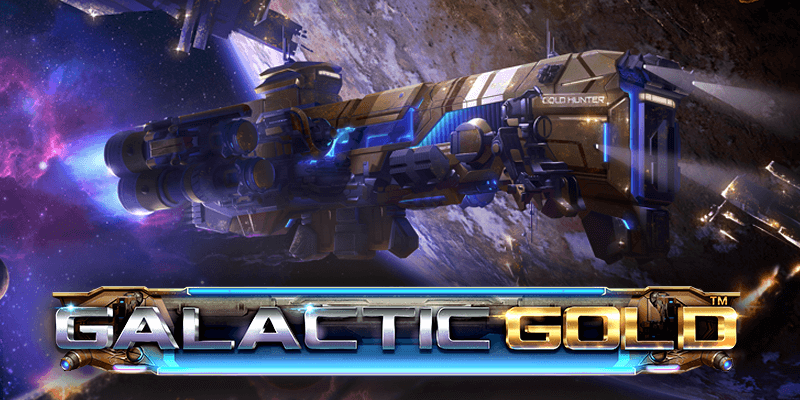 There's nothing like embarking on a new adventure, especially when you can do so from the comfort of your own home, in between a lunch break, or even when you're on the go. That's right, a virtual adventure awaits when you fire up the brand new Galactic Gold online slot game, a fantastic game design developed by respected industry legend, Microgaming.
It's Out Of This World
Ever wondered what it would be like to embark on a mission to outer space? Well, thanks to Microgaming, you get to turn that dream into a reality, with Galactic Gold, an innovative online slot game available to play at one of the most esteemed online casinos in the industry, Royal Vegas Online Casino. The reels of this title are set against a gorgeous backdrop that mimics space, with all of the main buttons laid out perfectly to allow for ease of play. The story takes place aboard The Goldhunter, a spaceship carrying our main characters, who are on a mission to find gold on the planet of Aerius. Every aspect of this game is charming, allowing for a fantastic playing experience for both first-time players, and seasoned players alike.
Dig Into Fine Gaming
Galactic Gold features various theme related icons, which consist of the various crew members of the Aces of Spaces crew as well as the traditional low value symbols. The crew is made up of Roscoe "Digger" Townsend, Little Nicky Powers, Nova Nightshade and Arthur "Silver Tongue" Baker. Of course, no memorable action-packed storyline is complete without a villain, and on the reels of Galactic Gold, Shayde Grimm is the baddie you need to look out for – he's completely committed to trying his best to stop the crew from completing their mission and finding the gold. This gaming experience wouldn't be exceptional if the quality of the graphics were not great, for this reason gamers are treated to high-quality visuals that help bring this intriguing storyline to life.
Why It's Worth The Spin
There are many things that we loved about the Galactic Gold online slots game, but something that we particularly fell in love with was this title's ability to cater to the needs of so many different types of gamers. It's true that a space-themed anything – whether a slot, movie, book, or series – is not something that's particularly loved by everyone. But, this slot's impressive features and mechanics are so great, that they are designed to suit so many different types of players. The visuals of this title can whisk players away to a fictional world of fun, the perfect entertainment break after a long day, in between flights, or on a quiet afternoon.
Bonus Features That Excite
Galactic Gold is a 5-reel and 25-payline online slot game that offers flexible bet sizes that start from a minimum of 0.01 credits per spin, to a maximum of 6.25 credits. This means that novice gamers can easily set their bet sizes to the minimum amount, increasing their playing time and also extending their bankroll just a little further.
When it comes to bonus features, we've got to say that the highlight of the creation is probably its progressive jackpot feature. The progressive bonus wheel can appear at random during gameplay and has the potential to award one of four possible jackpot amounts. The Gold offers a reward of 10 credits, the Grand 100, the Galaxy offers 1000 credits, while the highest and most lucrative jackpot is set at 10000 credits. These payout amounts are dependent on the currency used to play with, and therefore could differ.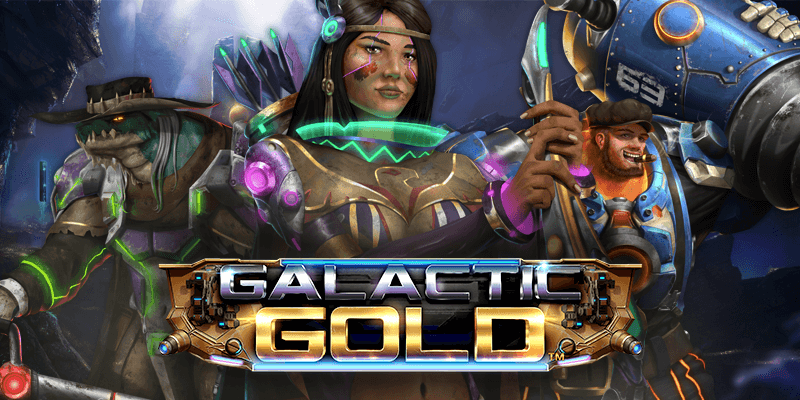 Created By One Of The Best
If you're a seasoned gamer, you've probably come across the name Microgaming at one point in your gaming journey. But, if you're new to all of this, then here's a quick history lesson on the legend that is Microgaming.
This powerhouse was first launched back in 1994 and was responsible for the creation of some of the first online casino software. With more than 26 years in the industry, this software creator's designs have become well-known for their impressive ability to deliver unique, innovative, and extremely memorable gaming encounters.
Take Your Virtual Seat
Take a virtual seat on The Goldhunter, as you explore everything that Galactic Gold has to offer you. As the fifth crew member, you'll get to navigate your playing experience, unlocking an entertainment encounter packed with the best graphics, mechanics, features, and of course, an intriguing storyline.
Royal Vegas Welcomes You
Galactic Gold is set to be a highly anticipated online slots addition to the gaming catalogue at Royal Vegas Casino. As a trusted hub that adheres to strict player safety policies and offers a selection of some of the industry's best casino games, Royal Vegas stands firm as a name trusted by many. One step through its virtual doors and you'll be able to get a taste of the space-themed world of Galactic Gold – set to be released in October of 2020!