The Best Casino Destinations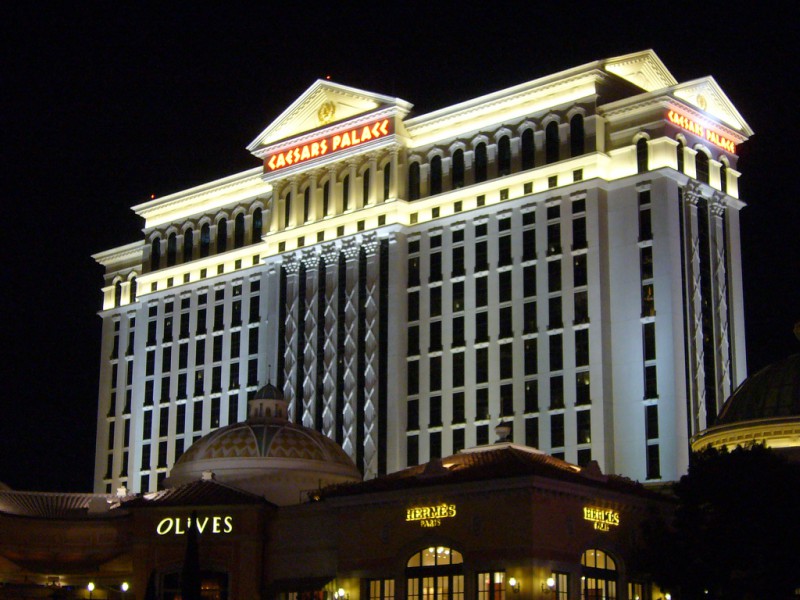 Source: Arnold C
We all love the excitement of the bright lights and lucky feel of casino getaway. If you're ready for a long weekend, or planning a longer vacation, we've rounded up eight amazing casino destinations. Prefer a staycation? You can play your favorite casino games from the online casino at Royal Vegas Casino, including blackjack, poker, and slots. No tux required.
Ever since the internet brought us online casinos, there's been an ongoing debate about which gaming experience is better. Some people love the excitement of getting dressed up and going to a fancy casino, complete with gourmet food and cocktails. But if you want a laid-back experience that doesn't require travel, playing at an online casino is the perfect way to play your favorite games…or even practice your skills for your on-land next casino getaway!
1. Caesar's Palace, Las Vegas
Las Vegas is the classic casino getaway. The whole city is bright lights and luxury and has the most casinos in the United States. When you go to Vegas, you can't miss Caesar's Palace, the destination that transports you to the days of the Romans. You'll find a sprawling casino, as well as restaurants, shops, displays, and a huge spa that's an homage to the ancient Roman baths. And, there's a 24 hour poker room, because the fun never stops in Vegas.
2. Sun City Casino Resort, South Africa
Sun City Casino Resort has it all. If you're looking for a vacation destination, it's a favorite for gamblers, but also has nightclubs and golf courses to ensure your vacation is unforgettable. Enjoy the beautiful weather in the outdoor pool or try your luck at the slot machines or table games. You can even get lost in The Maze of the Lost City, a huge life-size maze that will make you feel like a true adventurer.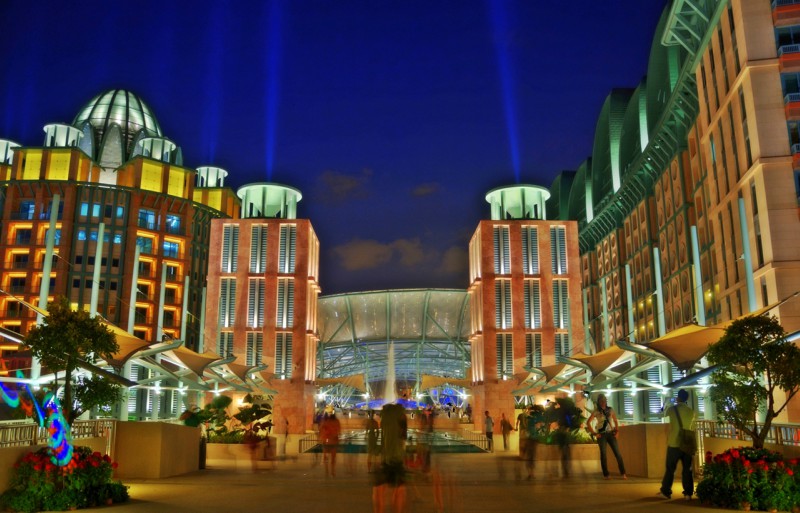 Source: Schristia
3. Sands Macao, Macao
If you're headed to China, don't miss Macao, the best place for gaming in the country. The Sands Macao has a huge gaming floor, with 750 machines and 1000 tables. It's the world's seventh largest casino and includes bars and hotels to make your stay even more relaxing.
4. MGM Grand Macao, Macao
You can also find the MGM Grand in Macao, and it's even bigger than the Sands. Complete with a wide range of machines and table games, as well as 12 bars and luxury hotel rooms, it's the perfect place to try your luck.
5. Marina Bay Sands, Singapore
Even if you didn't want to go to the casino, Marina Bay Sands would be an awesome getaway. It's a resort full of luxury hotel suites, fine dining, and breathtaking tropical views of the city. While you're there, you can enjoy the world's largest rooftop pool and treat yourself at one of their many high-end shops.
Source: John Casale
6. Bellagio, Las Vegas
Back in Vegas, the Bellagio is one of the most celebrated casinos in the city. The fountains out front are iconic, and it also includes a huge botanical garden and art museum. At night, you can enjoy an amazing casino, with your favorite table games and slots, as well as VIP private gaming rooms to enjoy Las Vegas's finest.
7. Resorts World, Sentosa, Singapore
Resorts World is a relatively new casino in beautiful Singapore. It's an all-in-one destination, with great restaurants, hotels, and entertainment—there's even an aquarium and waterpark. And with 94,000 square feet of machine and table games, there's no end to the casino fun you can have. Try your luck at the games, then go to Universal Studios Singapore for a perfect end to the day.
8. Atlantis, Paradise Island, Bahamas
If you need an escape from the hard winter, the Bahamas are the perfect destination. With beautiful white sand beaches, bright blue water, and all around good vibes, the Bahamas are the perfect place to relax with an umbrella drink before you head to the casino. Atlantis Paradise Island has its own lagoon outside, and tons of games and slots inside. You can also enjoy clubs, restaurants, and a luxury spa.
Are you thinking about taking a casino trip?? You may also like