New Casino Game Review: Roman Power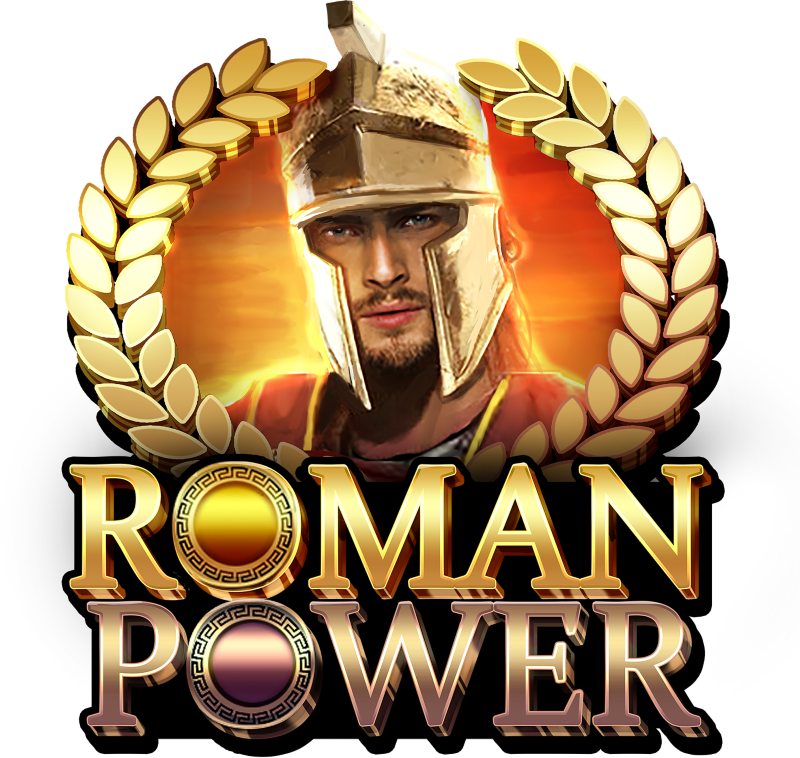 Source: Microgaming
Are you ready for the second coming of the Roman Empire? In this new casino game players will be called to join the Roman army and follow their hero into battle. World domination is no longer the goal, be prepared instead to play for riches of up to 4000 times your stake!
A Dominant Debut
Roman Power is the very first title designed by Spin Play Games, a casino games' development studio that just formed in early 2019 and partners with Microgaming. For its debut, Spin Play Games chose a high-volatility slot game with a powerful theme that appeals to players looking for straight-forward play and huge potential wins. While Roman Power does not feature a jackpot, Free Spins, or Re-spins, it offers full-screen win potential, expanding Wilds that appear quite often and Multipliers that can double, triple or multiply your wins up to ten times the amount. Keep reading this review to discover if Spin Play's first online slot is the new game for you.
Join the Roman Army
The symbols of Roman Power are all centered around the Roman soldier-hero. In fact, the Hero, which is also the Wild and the highest paying symbol, is the only character symbol of the game. A Roman soldier armed with its sword and covered in full-body armor, the Hero Wild substitutes for every other symbol and has a value of its own. It is worth 20 times your original wager with a line win of five, 10 times your bet with a line win of four, or 2.5 times the amount if you land on three Hero Wilds in succession from left to right. Following the Hero Wild, the rest of the high-paying symbols are all battle essentials: a helmet, breast plate, shield, bracers, and a pair of crossed swords. These premium symbols will give players wins of up to 12.5 times their bet. At the lower end of the pay scale, players will find the ubiquitous royals 10, J, Q, K, and Ace that are all valued at 2.5 times the stake for a line win of five.
Playing by the Rules
Roman Power is a high volatility online slot game with 5 by 3 reels, 20 fixed paylines, and a 96.18 percent RTP. To join the Roman army, you will need a minimum bet of 0.20 credits and a maximum bet of 50. The objective of the game is to land three or more matching symbols in succession from left to right. This game is a straight-forward game, but it does allow players to win by filing up the screen with one symbol. This is called a full-screen win and it will grant you a load-full of riches. But the best feature of the game is its Expanding Wilds and randomized Power Multipliers.

Source: Microgaming
Follow the Hero
The Hero has your back! If you are close to winning and land on a Hero Wild, it will expand to cover the whole reel if that will grant you a winning combination. The Expanding Wild works like this: When a Hero Wild lands on any reel it will expand to fill the entire reel if there is a win present or if the Expanded Wild will award a win. The Expanded Wild can appear on any reel and more than one Hero Wild can expand and appear on your screen at the same time!
If you are not already sold on the dominant power of this soldier-hero of the Roman army, there is more. Each time a Hero Wild expands there is a chance for the Power Multiplier feature to occur. The Expanding Wilds appear quite often and not always paired with a random multiplier, but when the multipliers appear your wins can largely increase. These random Power Multipliers range in value and can multiply your wins by 2, 3, 5, 7, or 10 times! If you happen to land on several Expanding Wilds and get a multiplier of 10x, your wins can quickly add up to 4000 times your bet!
An Empire of Riches at Royal Vegas
Roman Power debuts this June 18, 2020 at Royal Vegas casino. If you enjoy straight-forward, no nonsense slot games that won't stop your flow and give you the opportunity to win big, this is the game for you. And if you appreciate Ancient Roman flare and a bold victory battle soundtrack, this new game might just become your go-to favorite.
You can play with the Roman army at Royal Vegas casino from your computer, tablet, or mobile device. Or start getting ready for battle now (after reading this review) with our wide variety of online slot games. At Royal Vegas, we aim to put a smile on even the toughest of soldiers.