Diamond Force™ To The Rescue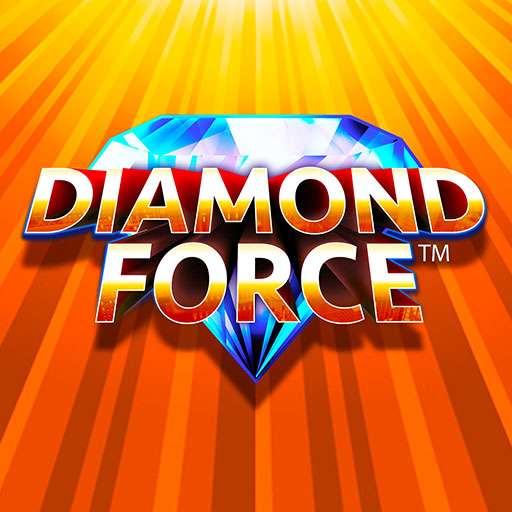 Source: Microgaming
It's a plane, it's a bird, it's…Diamond Force™! Move over, Superwhatevers, Metropolis has a new team of superheroes and they are here to electrify your days and rescue your pocketbooks. Diamond Force™ is a quartet of heroes, each with its own power to bring you multipliers, credit awards, and wins of up to 13, 175 times your stake!
This is no ordinary online casino game. It's a high volatility 5-reel experience featuring 1024 ways to win! Brought to you by Crazy Tooth Studio and Microgaming, Diamond Force™ is two games in one. Play the Base Game and feel safe and relaxed on your everyday metropolis, but—look out! Wham! Bam! —when the heroes join forces your game will be caught in a whirlwind of possibilities with the Team-Up Feature and the Team-Up Bonus Spins that feature up to 20 free spins and combined multipliers.
Diamond Force™ will debut at Royal Vegas Casino on April 14th. While you wait, read on to learn more about how to play the game and make the most of the special features and hero rewards.
Meet the Heroes
Diamond Force™ is made up of four heroes, each with its own unique personality and special ability. There's the blue heroine, the green super-strength hulk, the purple hawkman that flies to the rescue, and the red Super Diamond leader. They come as stacked reels and are the high-paying symbols. At the lower end of the paytable, you'll find the ubiquitous cards royal J, Q, K, and A. The Wild is a white diamond that substitutes for any symbol except the Scatter and appears in reels 1 and 5. A background of skyscrapers in a big metropolis sets the tone of the story that is about to unfold. But, of course, the story really commences when the superheroes come together with a 3x1 full-stack Scatter symbol featuring the whole team. Land the Scatter on the 5th reel plus two or more superheroes to enter the Team-Up Bonus Spins with special reels, and watch the superheroes in action as they spin around trying to save your pockets, I mean, Metropolis!
Team-Up to Win Big
Diamond Force™ is a high volatility online slot with 5 by 4 reels and a 96.53 percent RTP. To play with the superheroes you'll need a minimum bet of 0.10 credits and a maximum bet of 10. The objective of the game is to land three or more matching symbols in succession from left to right. The winning combination doesn't have to start in reel 1, the matching symbols can be in reels 3, 4, and 5, or similarly in 2, 3, and 4.
If you land on three or more full-stacked superheroes anywhere in the game (any combination of superheroes, it can be the same hero or different ones), you launch the Team-Up Feature made up of special reels. The Team-Up Feature is a one-round game with its own display. The number of reels in play will be determined by how many superhero symbols you got to trigger the Feature. For example, if you landed on three Diamond Force™ heroes, you'll get a 3-reel machine. This one round is short but action packed for the superhero symbols now carry special rewards—the blue heroine holds a 5x multiplier, the red one a 3x, the purple a 2x, and the green hero holds a credit award. If you land on more than one multiplier, the values are combined. A 2x multiplier from the purple hawkman and a 5x multiplier from the blue heroine gives you 10 times your stake!
Feeling like you need more than one round of superhero action? Land on two or more stacked superheroes and the scatter on the 5th reel to trigger the Team-Up Bonus Spins. These three free spins offer pretty much the same as the Team-Up Feature with special reels and the same multipliers, but there are additional symbols that can turn all the action into a real blockbuster. The Team-Up Bonus Spins have +1, +2, and +3 symbols to get you more bonus spins; add them all up to get up to 20 free spins! Stay with the Diamond Force™ Team as long as you can because here is where wins of up to 13,175 times your wager are made.
Source: Microgaming
Royal Vegas Action
Become the fifth member of the Diamond Force™! Head over to Royal Vegas Online Casino this coming April 14th to play with the heroes from your computer, tablet, or mobile device. Or visit now to find a great variety of online casino games to play today. New to us? We welcome new players by treating them with a welcome bonus, immediate access to our online games, loyalty rewards, and monthly promotions. No need to fly over, leave your superhero cape in the closet and join our community from the luxury of your living room. Team up with Royal Vegas!