Coronavirus Keeps Testing Macau's Casinos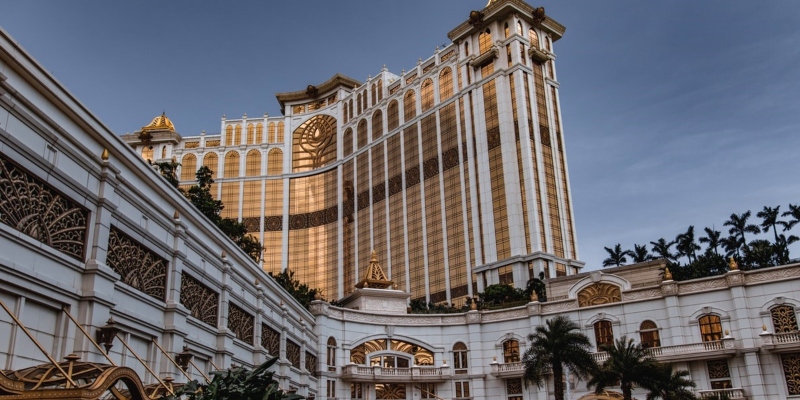 Source: Unsplash/hiurich granja
The Year of the Rat has not been kind on Macau, the gambling capital of the world. Following the coronavirus outbreak and consequent shutdown of its forty-one casinos, Macau's gambling revenue, which is vital to its economy, has plummeted 87.8% in February and is expected to drop even more in March. Casino operators have joined forces in fighting against the virus, but the road to economic recovery might be long and contingent on many variables such as travel restrictions, tourist visas, and customer confidence. Let's take a look at how it all started and how it plays out in an economy that relies almost entirely on the gambling tourism industry.
How it All Started: The COVID-19 Outbreak
Diagnosed for the first time in late December 2019, the virus affects the respiratory system and causes symptoms that range from the common cold to pneumonia and, in 3 to 4 percent of the cases, death. The virus is believed to have originated as a disease in bats, and made the jump from wildlife to humans at an illegal live-animal market in Wuhan, China.
The virus spread rapidly from human to human and, in trying to prevent a pandemic, the Chinese government quarantined the entire province of Wuhan and closed many tourist attractions across the country, including the Macau casinos.
The World's Biggest Gambling Hub
A former Portuguese colony, Macau has now been an administrative region of China since 1999. After it transferred to Chinese rule, Macau liberalized its casino industry and welcomed foreign investors, starting an economic boom. The new economy grew to become the top destination for gambling tourism and positioned Macau as one of the richest economies in the world on a per capita basis. Its casinos consistently produced more revenue in a week than the Las Vegas Strip made in a whole month! This said, Macau depends almost completely on gaming revenue; so, as the casino industry takes a hit, Macau's entire economy suffers right along with it.  
The Bubble Economy Matures
At the beginning of December 2019, right before the coronavirus outbreak, analysts started noticing a steady decline in revenue growth. And 2019 was a difficult year for the Macau gambling sector. The US-China trade war weighted on China's economy and the Hong Kong protests negatively impacted tourism.
But even without these externalities, analysts saw a bubble-market bursting. Not necessarily a market in demise, but one that was stabilizing to resemble a more mature competitive market like Las Vegas and Atlantic City. As a Bloomberg Intelligence analyst put it, "All of the juice had been squeezed out of the orange." By which he meant that foreign investors were turning their interests away from Macau and toward other parts of Asia such as the emerging gambling sectors of Vietnam, Philippines, and Japan.
With all of this in mind, Macau decided to shift its high-roller, VIP-focus to start catering, instead, to the gambling masses. Claiming that, "the Chinese middle class can still power Macau's growth for years to come." And it was in the midst of this identity crisis that the coronavirus hit the mainland and shut down the world's biggest gambling hub.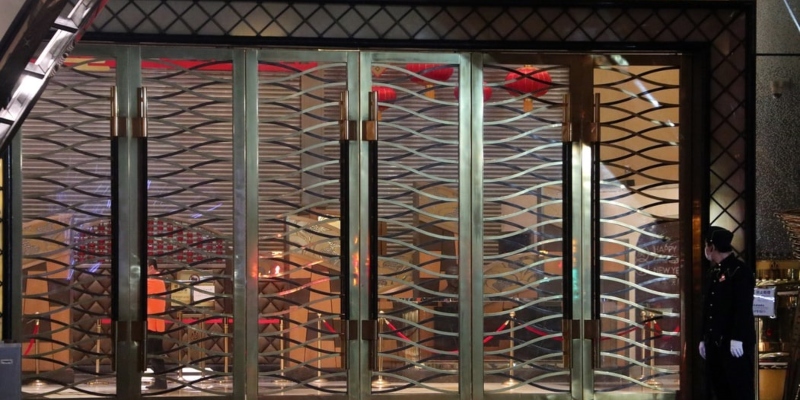 Source: Unsplash/Macau Photo Agency
Macau's Casinos: Closed for Business
In order to prevent the spread of the coronavirus epidemic, Macau closed its casinos for a 15-day period that began in February 5th and ended in February 20th. The shutdown was the longest ever for its casino sector. During those fifteen days, casino giants reported incredible losses. The MGM reported losing 1.5 million dollars a day in Macau, while Wynn Resorts stated a 2.5 million-dollar loss per day.
The shutdown was lifted on February 20th, but on certain conditions from the Macau government. These conditions, which are still in effect, include temperature checks for all patrons and employees, and a restriction on the number of seats per table with a requirement of an empty seat between each player.
If you were to go to a Macau casino today, you would have to fill out a health e-declaration, bring and wear your own mask, be subject to temperature checks, and sit at a near-empty table to place your bets-- players are not allowed to place bets while standing!
2020 Forecast
In February, Macau's casino revenue fell by almost 90 percent! The DICJ, Macau's Gaming Inspection and Coordination Bureau, reported that on February 2020 its casinos generated a mere MOP3.1 billion in gross gaming revenue, an 87.8 percent decline from February 2019's MOP25.37 billion.
However, brokerage firm JP Morgan Securities (Asia Pacific) Ltd noted that those results were "not meaningful" since the disruptions, which included lack of visas to the casino hub and limited transportation options, were external to the gambling sector. But what is "not meaningful" to a market analyst is quite real to the people of Macau.
Even with the coronavirus cases slowing down in China, the rest of the world is still dealing with fear and unrest, and Macau's casinos are only operating at half their capacity. In the midst of such uncertainty, March is not expected to fare much better than its previous month. JP Morgan, Deutsche Bank AG, and Sanford C. Bernstein Ltd all seem to concur with a 70 to 80 percent decrease of year-over-year revenue in March.
So, when will Macau's casinos see the light at the end of the revenue spiral? A Deutsche Bank analyst responds, "We assume growth recommences in 2021, off the low base, post second-half 2020 trends slowly returning to normalized levels." JP Morgan agrees, and predicts "some sort of stabilization" to happen in the third and fourth quarter of 2020. But overall, JP Morgan forecasts a dismal Year of the Rat for Macau, "This [all] leads us to forecast an overall 2020 gross gaming revenue drop of 24 percent, and industry earnings before interests, taxation, depreciation, and amortization to drop 30 percent."
The Future of Macau's Casino Sector
As said before, prior to the outbreak of the coronavirus epidemic, Macau's casinos were shifting to focus more on the mass market. The hope was that bigger casinos with more family-friendly entertainment options would increase profits and replace the weakening VIP revenue. To make the shift, casinos were investing on rebranding and renovations. Las Vegas Sand was building more rooms; Wynn Resorts had unveiled a 2.8 billion-dollar non-gaming development project which included a theater, an art gallery, food pavilions, and gardens; and the government of Macau was investing in public transportation options for those casual gamblers without shiny limousines.
The coronavirus and the shutdown it caused have quite obviously put a pause on these development plans and negatively impacted not only the 2020 economy but future investments as well. How badly will Macau's future be affected? That is yet to be seen. On one hand, optimists believe that Macau's gambling sector will spring right back and reopen its doors with gusto. On the other hand, pessimist suggest a world where most gamblers will start opting for online casinos—where the only risk taken is that of the next wager.