In Comes Spring Along With A Blooming Game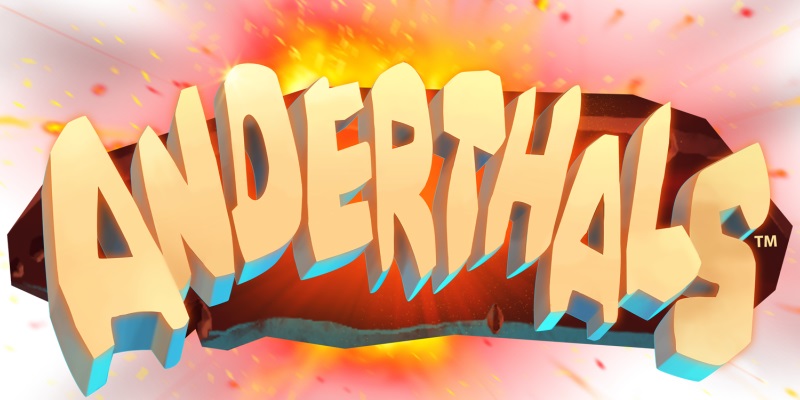 Source: Microgaming
Spring season is just around the corner and soon you'll be forced out of the indoors by the curiosity of seeing nature flourish away. But the Lily of the valley and more majestic flowers aren't the only things blooming this spring; a newbie on the block is about to take over online casino games at Royal Vegas Casino on 7 April. This slot game is bringing out the hidden campers in players without having to leave to the forest or remote camping sites.
All the empowering forces in one game
You have had enough time to watch all the episodes of Friends and suddenly it feels like there's nothing new under the television sun. Anderthals™ is one of the latest new releases brought to you by Microgaming, always a step ahead in innovative gaming. This time, a game with fierceness and power has come your way, and it's nothing short of the action that drives players to spin their way to great rewards.
Anderthals™ is a new and exciting video slots game boasting of 5 reels, 4 rows and 40 lines. Win on a line pays if in succession from the leftmost to the rightmost position according to the Paytable with only the highest win per line paid. What's getting you to those highest wins is our leading couple, Andy and Annie Anderthal. These two charming cave lovebirds live for the outdoors, where they prefer having their meat straight off the bone by the fire, with their T-Rexes as pets. The thrill of jotting about like cavemen is just what makes this game all the more refreshing.
Taking the fun to nature
With warmer temperatures finally knocking through the last chills, there's little reason not to go outside and devour the sprouting joy all around. You're able to enjoy nature and play Anderthals™ at the same time. Available for both desktop and mobile, portability is nothing to worry about when you can take the fun with you wherever you go. Efficiently stored on your mobile Royal Vegas app available for both Android and IOS, you can always have the best casino with you at just a click away.
Music to gaming ears
What's more satisfying than lively music on a nice spring day? Great tunes while spinning your way to a jackpot! You can get the most satisfying rewards all while bopping to epic music all part of the game features. So why not get on this groovy and rewarding ride? With a payout percentage of a whopping 96.12%, high volatility and 20.24% total hit frequency, Anderthals™ makes you feel like winning is so much closer. Every second feels like you're outside with nature no matter where you are and possibilities of rewards that could take you to a dream location.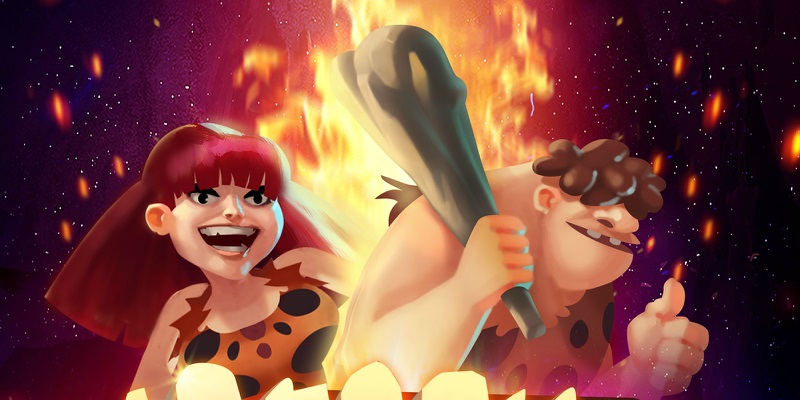 Source: Microgaming
Gifts under the sun
Anderthals™ is carefully designed with randomized features to evoke potential with every spin. Rewarding features can be triggered by a spin that's just on your side. From Multipliers to Extra Wilds, Expanding Wilds, Cash Prizes, Re-spins and Free Spins, all these wonders bringing you one step closer to cashing in big. And just like a season bringing in warmth and colourful birds, landing two scatters will trigger two of the features as often as 1 in every 25 spins. With one activated Free Spins feature spot awarding 8 Free Spins, Anderthals™ gives you that winning feeling throughout the game, while gearing up for a potential jackpot.
That winning holiday feeling
Spring is just the perfect time for a holiday in the smiling sun. For winnings that could potentially make those holiday dreams a reality, you can take a wild bet of up to 100 coins. But sometimes it's more strategic to start in the lower rangers, especially when intending to familiarise with the game before betting with high numbers. You can bet from a minimum of 0,01. Coin sizes start from 0.01 to 0,10, another way Anderthals™ gives you vast options on how you prefer to play. And even if you wish to play for fun, or while perfecting your winning skills, demo games are supported so you can enjoy the adventure no matter what.
All in one gaming
Whether your spring days are spent outside in the daring sunlight or inside with open windows letting in the wild fresh air, you can spend it making fun adventures filled with incredible rewards on Anderthals™. With multiple classic slot features, all put together into one game, you'll be keeping with the best of the old while enjoying the new advances and quality visuals. There's no better way to soar for big wins while having the most fun!