Best Casino Films: Part 1
Source: Pixabay
Casinos and gambling are fertile territory for filmmakers. The glitz, glamour and high stakes nature of a Vegas casino is the perfect setting for gripping on-screen drama. There is something alluring about the casino world that draws viewers in time and time again. Just like the casinos themselves, these films dare audiences to take part. Let's take a look at two such movies, 21 and Rounders.
21
21 is a 2008 heist film directed by Robert Luketic. The movie is based on the book Bringing Down the House written by Ben Mezrich. 21 tells the story of Ben Campbell, played by British actor Jim Sturgess. Ben is a talented mathematics student at MIT who is in desperate need of money. The movie begins with Ben being accepted to attend Harvard Medical School. Unfortunately for Ben, he is not able to afford the expensive tuition fee of $300 000.
All is not lost for Ben however. His salvation comes in the form of his mathematics professor Micky Rosa played by Kevin Spacey. After seeing Ben's dazzling maths scores Micky offers Ben the chance to join a special Blackjack team that he's putting together. The Blackjack team is made up of math geniuses who intend to use their skill with numbers to count cards in Las Vegas.
Ben's life transforms as he begins to spend all his time learning Blackjack and flying to Las Vegas on weekends to win big. Ben begins to get sucked in by the high roller lifestyle as greed and corruption begin to take hold and threaten to upend Ben's life and future plans.
The film was a massive box office success, becoming the number one film across the United States and Canada during its first two opening weekends. Other notable names among the cast also include Kate Bosworth and Laurence Fishburne.
21 is an interesting look into the world of card counting. Card counting is an illegal practice in casinos the world over and doing so is often grounds for banning, or worse. But for those who have an interest in the subject, 21 is a must- see film.
Rounders
Matt Damon plays a talented young poker player named Mike McDermott in this 1998 drama. Mike decides to walk away from the poker world after a game gone bad almost lands him in hot water with a Russian gangster played by John Malkovich. He instead chooses to focus on pursuing his studies at law school, but everything doesn't go according to plan.
Mike is soon pulled back into the shady world of high-stakes poker by his childhood friend Lester "Worm" Murphy, played by Edward Norton. Murphy has just been released from prison and is indebted to debt collectors for a lot of money. Mike embarks on a mission to raise the money by getting involved with game after game of poker. But where money goes, trouble is never far behind.
The film also has a star-studded cast including such names as John Turturro, Famke Janssen. Gretchen Mol and Martin Landau.
Rounders takes viewers behind the locked doors and into the smokey and dimly lit rooms of backdoor poker games. The term rounders is actually a poker term that refers to players who travel from city to city in search of poker games. The film was both a critical and financial success. Although it failed to turn an overwhelming profit, it has garnered a cult following and is considered a must-watch by poker enthusiasts. Many professional poker players credit Rounders as the film that got them into the game in the first place. Some even consider it to be the best poker film ever made.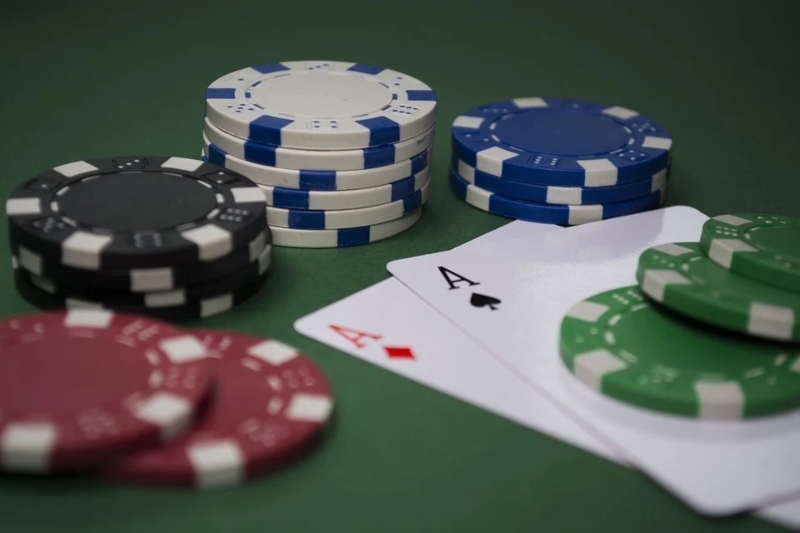 Source: Pixabay
Playing for real
These are of course just two examples of casino films and there are many to choose from. After watching some players might find they have an interest in trying their hand at some gambling themselves. Royal Vegas Casino offers online casino games like Blackjack, Roulette and Slots, just like you might find in so many casino films.